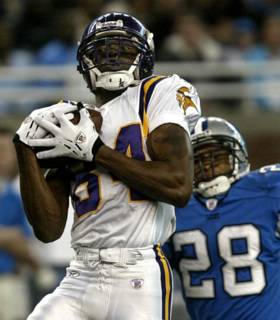 The Vikings have been in several very close games this season and, in most cases, something has gone horribly wrong at the end. Today, finally, something went right at the end. The Detroit Lions (because they are, after all, the Detroit Lions) could not convert the game tying extra point with 10 seconds left in the game.
I then flipped over to watch the Packers manage to lose for only the second time in Brett Favre's career at Lambeau when the temperature was below 34 degrees at kickoff.
The stage is set for Christmas Eve: Vikings (8-6) vs. Packers (8-6) at the Metrodome.
Oh, Santa. I have one last request.